Sri Sathya Sai Exhibition
On
Value Parenting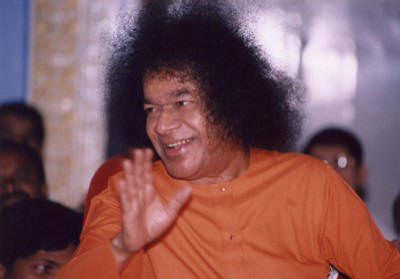 ---
DO YOU WANT TO UPGRADE YOUR PARENTING SKILLS ?
HERE IS A UNIQUE OPPORTUNITY
Venue: Swami Vivekanand High School Auditorium,
Sindhi Society, Chembur.
Date: 3rd to 5th October 2004
Time: 10 a.m. to 5 p.m.
Mrs. P. U. Vaswani, Executive Secretary, Vivekanand Education Society, shall inaugurate and grace the function on 3rd October 2004 at 10 a.m.
Please make it convenient to attend the exhibition and enrich yourself as a parent.
Roma Talreja
---
Sai Ram
The 3rd Sri Sathya Sai Parenting Exhibition will be held at Chembur Vivekananda School as per the schedule and details as above .

This Exhibition is on Parenting called `Sri Satya Sai Parenting exhibition ' was inaugurated in Puttaparthi during last Gurupoornima and held last week in Vashi. The Current Chembur one is the third in the row and it is likely to be taken to other centres as our organisation decides.

A small handout of the display material on request shall be distributed along with the CD publication of this also is under consideration by the organisation.

The current Exhibition held in Chembur Vivekananda School will have the following coordinators (on 2nd/3rd/4th/5th Oct 04)who will handle the matter relating to their domain.

a. Mr.V.Shankar Znl.Cr. - All Volunteers and support services Ph.05229172

b. Ms. Radha Prabhakar/Ms.Jaya Talreja - Guest for Inauguration and school invitations - Ph:25224270

c. Mr.R. Chandrashekar - Exhibition display arrangements etc Ph: 9821482711 (Contents & Design Assistance - Miss Roma )

All are invited to visit the exhibition.

SAIRAM

R.Chandrashekar
Exhibition Coordination group