19-06-2005
Sunday

Sairam.

This morning there was no Darshan. However, there was a lot to happen in the evening - great surprises which you will come to know as you read on! In the evening Swami came out at 3.45 p.m. Bhagawan comes in the Toyota Porte car which parks near the interview room and then the sofa automatically comes out and the wheels drop out for further manual movement.

Swami sat outside in the centre of the stage. Prof. Anil Kumar was called and Swami spoke to him for a while. Even before Swami came out onto the stage, He spent some time sitting just near the car. Later at around 4.05 p.m. the mikes were arranged and we thought that Swami had asked Prof. Anil Kumar to give a talk. But that was not the case.

Swami beckoned to the Vedam boys to bring a mike for Him. Immediately, the PA system team sped into action and arranged a standing mike for Swami such that He could speak while sitting. What a surprise! Swami was going to speak to all of us. Just yesterday He saturated us with Darshan and today Sambhashan too! What luck!

Excerpts from His Discourse:

Students - boys and girls, administrators - In Bharath, of late, we have been coming across a number of problems. This is quite natural. But it is our responsibility to enquire and investigate. In the last couple of months there have been a number of problems and obstacles that have caused a loss of happiness and bliss to people. More than our studies, our actions are important. We must necessarily make an effort to improve the existing situation.

There is no water to drink. Earlier we have taken every care to supply water for drinking and irrigation. Now the problem is very severe and has spread all over Anantapur District. We are not born merely to earn a living, we do not study merely to fill our stomachs; all that we have learnt must be put into practice to serve our fellow men and community.

We have to realize the plight of the people in every district. Right from tomorrow - Monday, we must first convince ourselves and then share with others the Supreme Will and Mystery of God. Food should be served when one is hungry. One must determine to undertake the task though it may be strenuous. Service cannot be done by wealth alone. We need men of character. Foreigners too will be participating in this mega programme. We will be commencing from tomorrow itself.

We have to supply drinking water to every village. The problem does not end there. We must supply food too. All aged 10 years and above must participate in this programme. We must determine to accomplish the project in its entirety. Temperament and attitude is very
important.

Yesterday, in discussion with the Vice Chancellor and others, it became clear that this will be a gigantic project and will require thorough planning. We must begin with serving food. All the Anantapur Seva Samithi members and the Prashanti Vidwan Maha Sabha members must be determined to get the task going. We must set apart some part of the food that we eat. It is not enough if we supply rice alone. They will have to cook it and make it edible. Therefore, they will need water too. First we must cater to those areas where there is no water. This work should be started right now and not postponed to tomorrow or the day after. Very soon cooks are arriving.

It is not enough to merely go through books and study. The essence is more important. Not many understand the purpose of education. Tomorrow onwards we must be ready for serving. Lorries will arrive for transportation. Each one must consider this as one's own job / duty. Each one must feel - "I am serving myself". That should be the spirit. Every person must prove the power of society. We are also ready with clothes for distribution. Consider this project as a mighty gigantic task of the Sri Sathya Sai Seva Organisation and work for it.

The Vice Chancellor also is very keen on this project. From tomorrow the Chancellor, Vice Chancellor, Registrar, Teachers and students will all work together! (Claps). All of you must be enthusiastic. When once you are enthusiastic, you will have enough energy to serve all. When once food is supplied, the head will also start functioning. When food and head join together rest of the problems can be easily solved.

You should prove the effect of Prasanthinilayam everywhere. Younger children can participate in distribution of water (without wasting). In fact, the work will start with distribution of water. All devotees can also participate and work with the students. Never make an attempt to escape this duty, saying - "I am not well", or something like that. Bhagawan will give all that is necessary to us. Bhagawan will Himself come and inaugurate the programme too.

Students should work with zeal and enthusiasm. We must also enthuse those who are inactive, to make this programme a success. Health is very important. Only when there is good health can there be enthusiasm. First pray to God. You may have your own apprehensions about God. But God is everywhere. All feet, hands, heads are His! He directs, monitors and guides the Universe in the right direction! This is only the beginning. In future Swami will provide everything we need!

You should proceed in a perfect way such that Prasanthi Nilayam will become radiant and brilliant. We need elders too - to guide and direct - to assume leadership. With this sacred motivation we can achieve anything!

As you get up tomorrow morning, offer prayers sincerely. It will give you physical, mental and spiritual strength. Very soon, bags and bags of rice will come and get stocked here. Devotees too may not have place to sit! You do not need to be told more than this. I have told you all that is necessary at this point of time. Consider this as a homework given to you.

What do you want? (Students reply - Swami!).
Swami is always there. With you, Above you, Below you, Around you.....(claps) Each one must discharge his responsibility without giving up. Senior students should be leaders and must guide the juniors in making good use of this golden opportunity! You should proceed with all the confidence that you will be successful. All students gathered here are extremely lucky and fortunate.
It was around 4.50 p.m. when Swami concluded His Divine Discourse. He then Blessed the Birthday boys. One birthday student was so lucky that Swami allowed him to place a clove in His mouth! The Bhajan boys were directed to go inside the Bhajan Hall. Aarti was given at 5.55 p.m. Swami once again started interacting with some students. The new students seated in front were so excited to see Swami from so close that one could see the joy and enthusiasm in their eyes and on their face. Swami too was responding to their spontaneous devotion! He just did not want to go from there. Finally, at 6.05 p.m. the sofa was wheeled back to the car and Bhagawan retired for the day.

20-06-2005

This morning Darshan was at 8.05 a.m. Swami spoke to the Vice Chancellor and other authorities. Then He Blessed some of the faculty members and senior students who were to proceed for a reconnaissance of some of the villages in Puttaparthi, in regard to the Grama Seva. Later Swami called them to the Poornachandra Hall and spent nearly an hour taking to them and giving them important instructions. He again returned to the Mandir for taking Aarti, gave an interview to some devotees and then returned to the PC Hall.

In the evening, Swami came out for Darshan at 3.25 p.m. Today is the 3rd anniversary of the Deenajanodarana Pathakam (Orphanage - started by Swami). The students of the Orphanage were ready with a programme. At 3.40 p.m., the children began their colourful presentation. It was a mix of dances, Burra Katha, short skits...The audio recording was very professional and the children did put up a very good show. It was full of Swami's teachings. The highlights being - Naamasmarana, Importance of good company, Money comes and goes but Morality comes and grows, Loka Samasta Sukhino Bhavantu.....and so on. The programme came to a close at 4.30 p.m. after which Bhajans began. The children were all seated at the rear end of the Kulwant Hall, waiting eagerly for Swami to talk to them or Bless them. At 4.45 p.m. Aarti was given.

This evening, Swami chose to come along the Gents side and get into the car. As He got into the car, He again asked the Bhajan boys to start Bhajans. We were a little surprised. But Swami had His own plans! He sat there listening to a few Bhajans and then signaled the car to take a reverse. The car went near the interview room, took a turn and then Swami moved towards the Gopuram gate. However, He went just close to the Deenajanodarana Children and spent some time talking to them. After that, the car was again reversed and returned to the interview room. Then began a series of Blessings! Swami called for the children scene by scene and Blessed them. All along, Bhajans were going on in the background. Meanwhile all the children came forward and sat down. After this, Swami went into the interview room and gave the Bangalore security men an interview. Finally, Swami came out at 5.35 p.m. and once again took Aarti before He retired to PC.

All of us are eagerly waiting for Bhagawan's Master Plan to unfold itself. Let us all get together, be it in His Physical Presence or in His Omnipresence, to do His Will and be a part of His Grand Mission in serving our fellowmen and our society.

Forwarded by Balraj G on 22.06.2005
---
My Stay in PSN (June 18-20, 2005)
Sairam All..!

Here is an account of my 3 day stay at Parthi. I thought I'd send this to you as it happened but I didn't have time. So, here it is..

June 18th -

After lunch, around 12:30, we left for PSN to join my niece in the primary school into grade 1. My plan was to go to BLR the next day and meet Swami and have darshan. But, when we were on our way at around 1:00 PM, I received a call from my cousin saying Swami had left for PSN about an hour back. We weren't very sure if it was true or if it was one of those rumours. Anyways, we proceeded on. As we arrived in the suburbs of the city, we saw festive decorations and banners tied on the roads. Our doubts began to melt away and we slowly came to realize that Swami had actually left for PSN..! A little later, as we passed by the institute, we saw students coming back from the mandir. We stopped and asked one of the people there if Swami had arrived or not. He replied that Swami had already landed in PSN and that they were heading back from the mandir after having Swami's darshan. WOW. What a coincidence..! This reminded me of the incident that happened when we first landed in India. Quick recap of this - When we landed in Mumbai, we got news that Swami left for PSN from BLR and then stayed only for an hour and came back to BLR. We were sad when we heard the first part as we had a connecting flight to BLR in the next couple of hours. Our intention was to see Swami first and then only proceed on. But, when we heard Swami came back to BLR, we were overjoyed and we felt Swami came back just for us..! Now back to PSN on June 18th. So, now too we felt the same way.

After getting down from the car, we saw people forming lines for Darshan. So, instantly I went in and sat in the old students section. We waited for about an hour. I could sense the restlessness amongst people. People were getting a little cranky. And the hot afternoon sun added to the already existing frustration. Suddenly the OMMMMMMMs reverberated through the hall. The music too started playing. All the heads turned westward. Slowly, the Toyota Porte glided in gently at about 0.5 MPH. Now I could see the joy in people's faces. The mood changed all of a sudden. Lo..! It felt like a cool breeze of the arctic in the highlands of the Amazon. The car made a slow turn to the left and into the main stage. We were sitting right across the passage. The car came forward and halted. I could see people moving in front and beside me. WOW. My excitement level shot up to an all time high. Swami wanted to drive past the old students block! So, we made way for the car and Satyajit drove the car in the slowest of the speeds. The car passed right by me. I was in the first line. I could very clearly see Swami's face, radiating in all its effulgence. The car was right in front of me. It was so close that the distance was less than 5 feet..! This I thought, was one of the best darshans I ever had. Now the car turned left and went off into the gents and then onto the ladies side. Suddenly to all our astonishment, the car made an U-Turn and came back into the old students section. This time, there were not many old students as a significant number of them left after the first round not expecting Swami to come back. So, I managed to get on the other side (Swami's side of the window). Again the car came right in front of me. This time, much closer than before. I was at the pinnacle of my excitement. The car just glided past me. Now the distance was so close that if I stretched our my hand, I could touch Swami's window. If the window was open, I could easily touch Swami's body..! So, with due devotion and reverence and with folded palms, I was kneeling and watching Swami's car, enjoying every millisecond of it. Boys next to me were shedding tears of joy at this greatest opportunity of Hs darshan. Yet another surprise - Swami looked directly into my eyes with that innocent smile of His..! This was a real feast to my eyes. Something I was longing for two long years. I had His darshan to my utmost satisfaction. What else can I ask for now? HE had granted me His darshan from a distance of less than 2 feet AND he looked at me..! After it all ended, I said in my mind, one BIG Thank You to Swami. I am so grateful and thankful to Swami for giving me such a good darshan. My body was filled with a sense of gratitude and thankfulness to Swami.

Now Swami slowly went back into His residence through the ladies side. For me, it was time for another blissful enrapture. Bhajans ! It was sharp 9:00 AM. There it came...OOOOOOOOOOOOOOOOOOM..It was none other than our own current "Parthi nightingale" - S. Ravi Kumar. The OM was so sharp and clear that it had the power even to crack the biggest of the mountains. The Ganesh bhajan started "Tumho Vigna Vinashaka Ganesha". Here is the bhajan that everyone was waiting for - the second bhajan. "The harmonium cued "Nataraja Hey Tripurari". Then began Ravi with the first line "Nataraja..". Such beautiful lines masterfully woven into a fabric. Simplicity at its pinnacle. This was the best 4 minutes of the whole bhajan session. Then followed all the other bhajans. It was time for "Om Jaya Jagadisha Hare..".

Thus ended June the 18th 2005 in Prasanthi Nilayam.
June 19th -

People were gathered in lines from 6:30 AM onwards. Time ticked away and no sign of Swami's darshan. It was 9. Bhajans started. People felt this 30 minute bhajan session substituted for the darshan this morning.

June 19th Afternoon -

Aha. As you probably have figured out, it's Darshan time. Veda started with "Sahasra Sirsha Purushaha. Sahasraksha Sahasrapaat..". I felt these two lines were the most suitable ones for the introduction. I imagined in a movie how the hero is introduced. Same way, here too, those two lines offered the best introduction to Swami. And yes, Swami did come out in the car. This time, he got out of the car and sat on the dias. (He did not stand up and walk. The car had an detachable seat that could be moved around with its wheels. The Veda chanting continued for about 10 minutes and then when it stopped, people were bringing out mics. The whole Sai Kulwant hall was taken by utter surprise. People waited and watched reminding themselves of Swami's quote "Love my Uncertainity". This was no festival. So, people were ruling out the option of a discourse. Amongst this thinking, the mics turned on and we could hear voices. Swami wanted to make an announcement. Prof. Anil Kumar went up and Swami started speaking..! Wonder of wonders. This time no "Premaswarupulara..". This talk by Swami was not a very pleasant one. As you might be knowing, something has been in Swami's mind for the past 2 months that no one to date is able to fully comprehend it. Something somewhere was going wrong. Swami spend the first half explaining how we should serve the mankind and how education must be put into real use. After all that, here came a thunderous announcement. Tomorrow (Monday) there will be a Grama Seva kind of a thing that will be started in the morning. This is a project of magnanimous scale. Swami invited everyone to be a part of this project. He said food will be prepared in humongous quantities and distributed with water to people. He said the halls will be so full that devotees will not even have space to sit. He said "students who are present her today are very lucky. This is a rare opportunity. Embark upon it with all the will and faith". Swami even called primary and secondary children in the hall itself and assigned them tasks individually! He said every person above age 10 should participate in this. In short, this was a very surprising announcement of humongous magnitude that will be undertaken by everyone, not just students in the next coming days. Swami said that the work will begin tomorrow itself (Monday). And it truly has. This morning I saw warden, GSS sir and other faculty members presenting a draft of the activity. The survey has already begun today. The real work will begin very soon. In fact, this was such a surprising announcement on huge scales that it even appeared on the local media today. Work has begun. You will hear more about this in detail soon...

June 20th -

Swami came out around 8:10 AM. Veda continued on for 15-20 minutes. The draft for the project was presented to Swami. After staying for some time in the hall, Swami left. He then came back for bhajans and stayed for a while.

Thus ended my short 3 day trip to PSN which was a very great one. Once again, thank you Swami for letting me have your darshan and be a part in your mission. The same afternoon, I came back to my home town. I will be going back to PSN on June 26. This time I will be there till July 9th. Will try to keep writing. Until then, Sairam..

--
WAmP,
Aneesh
---
A brief Darshan update from Puttparthi:
19-06-2005
Today Swami didn't come for morning Darshan, clearly devotees were looking forward to derive grace from the first morning darshan after long absence of Swami, Alas! However, there was a pleasant surprise in the afternoon darshan – Swami not only blessed everyone with His darshan, He also gave a divine discourse. Swami was looking fresh and vigorous. Puttparthi is vibrant again with divine energy and reverberation. Devotees, planning a pilgrim journey to Puttparthi kindly, do not forget that it is still very hot & dry.
webmaster - www.saibabaofindia.com
Source: http://www.saibabaofindia.com/sai_update_ptp.htm
---
Sunday June 19th, 2005
sourced: http://www.deccan.com/Region/RegionNews.asp#Puttaparthi%20smiles%20as%20Baba%20returns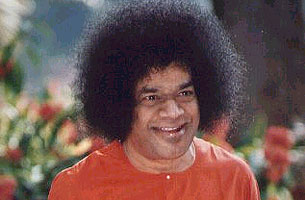 Anantapur, June 18: It is a popular belief that economic affairs and spiritual matters are poles apart. While the one is considered worldly the other is seen as heavenly. However, a peculiar situation prevails at Puttaparthi where the two are inseparably intertwined. "The village wore almost a deserted look during the three months when Sai Baba went to Kodaikanal to spend summer. Business came to a standstill. Several shops downed their shutters as there was a severe scarcity of customers," a local trader told this correspondent.
All activities are linked to the Baba at Puttaparthi, be it the wage labourers, auto drivers or antique sellers, all derive their livelihood due to the presence of the Baba. Auto drivers revolted against the police on Saturday when the police continued to impose hefty fines on auto drivers even while the business was dull. Over 100 auto drivers gathered at the local police station and made an appeal to the local DSP to ensure lenience in view of the lack of business.
"We earn upto Rs 300 when Swamy is at Prashanti Nilayam. There is no pilgrim rush when the Baba is not there," said the auto workers. The streets of Puttaparthi came alive as the Baba returned home on Saturday. People began decorating roads with rangoli and banana leaf arches to welcome Sai Baba, who arrived at the village from Bangalore at around 1.40 pm. The devotees prostrated on the road when they saw him in waving from inside his car.
Usually the Baba spends nine months at Prashanti Nilayam and the remaining three months at the famous White Field in Bangalore. However, the spiritual guru chose to spend summer at Kodaikanal instead of Bangalore this year. On the other hand, there was a steady decline in foreign visitors to Puttaparthi due to various reasons. Several factors like the Baba's advancing age were contributing to this tendency.
"The foreigners crave to have a close look at the Baba. Earlier, he used to walk freely in every row to receive envelopes from devotees. The envelops used to contain letters which poured out their problems and donations to the Sai Baba Trust. But the devotees were disappointed following the Baba's inability to receive their envelopes," said a devotee.